Inspired by the oasis wilderness. Jovi is iconic for her floral lace design embellishing every inch of her dress. Her unique character shines through her fitted slimline fit, a magical piece for any shape or size. A modest square front illusion bodice, she flirts through her illusion side underarm cutouts. In her element with nature, she adds her whimsical flair with a detachable tulle overskirt floating her delicate 30" train through the sand. 
View full details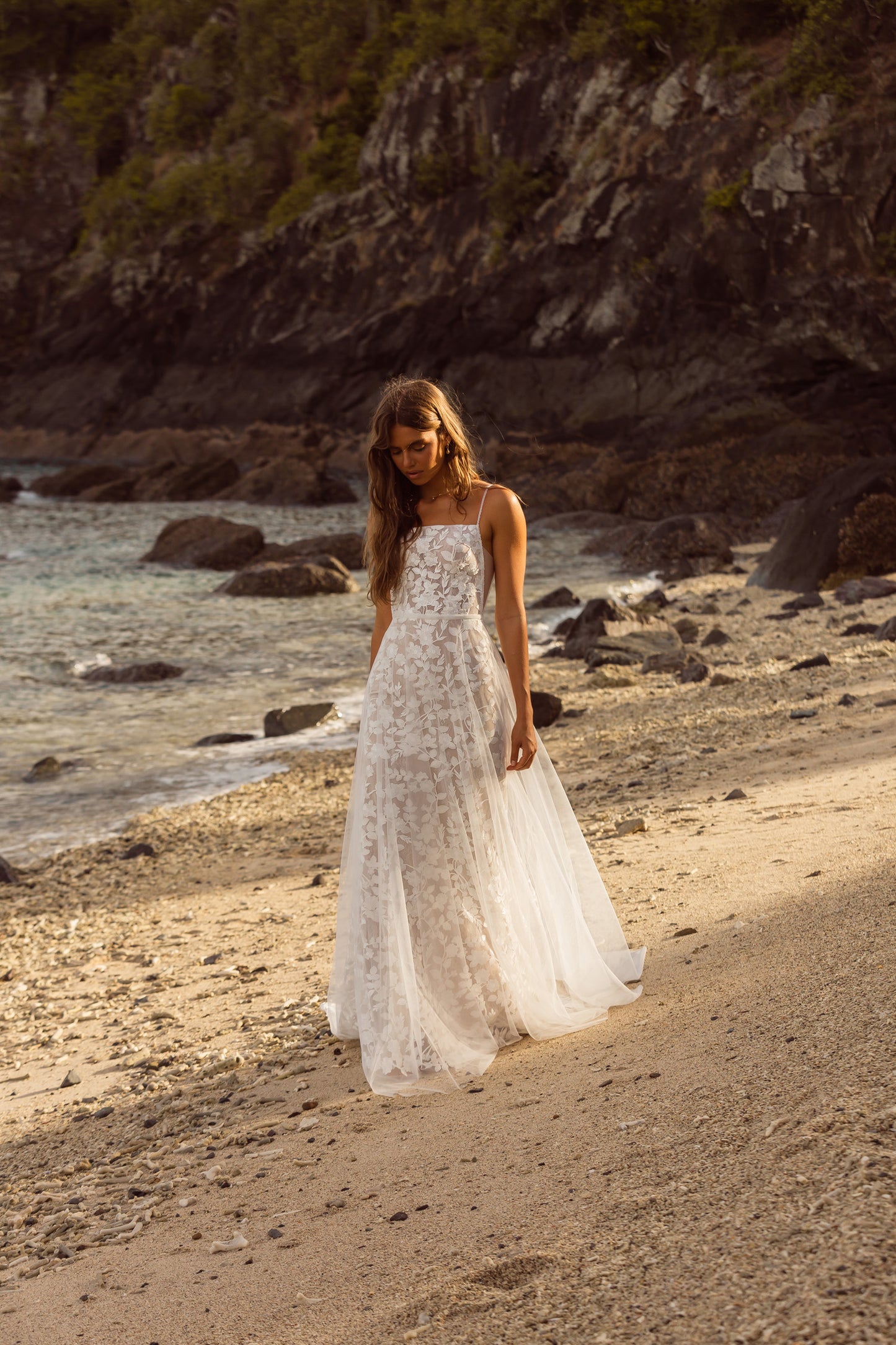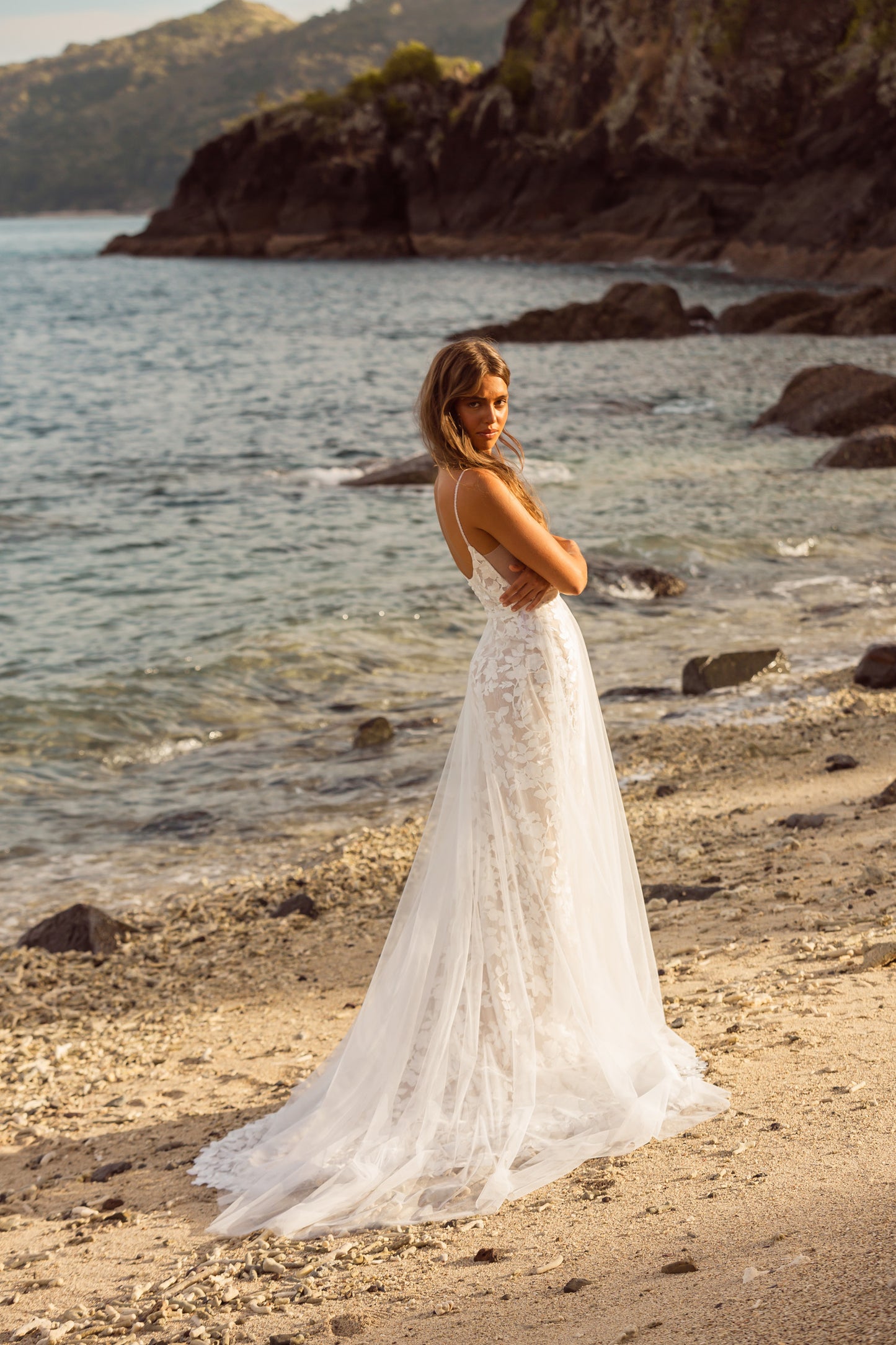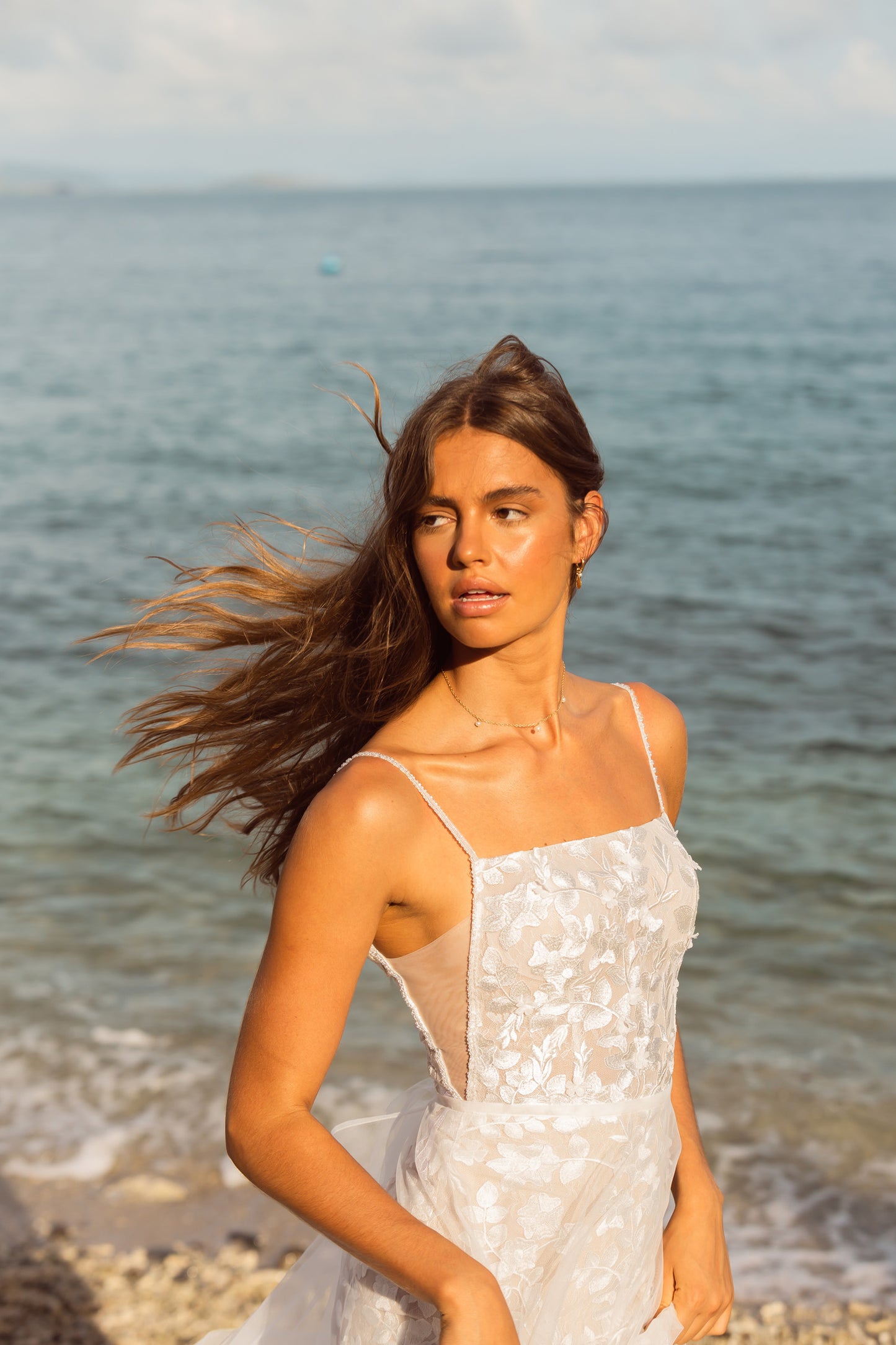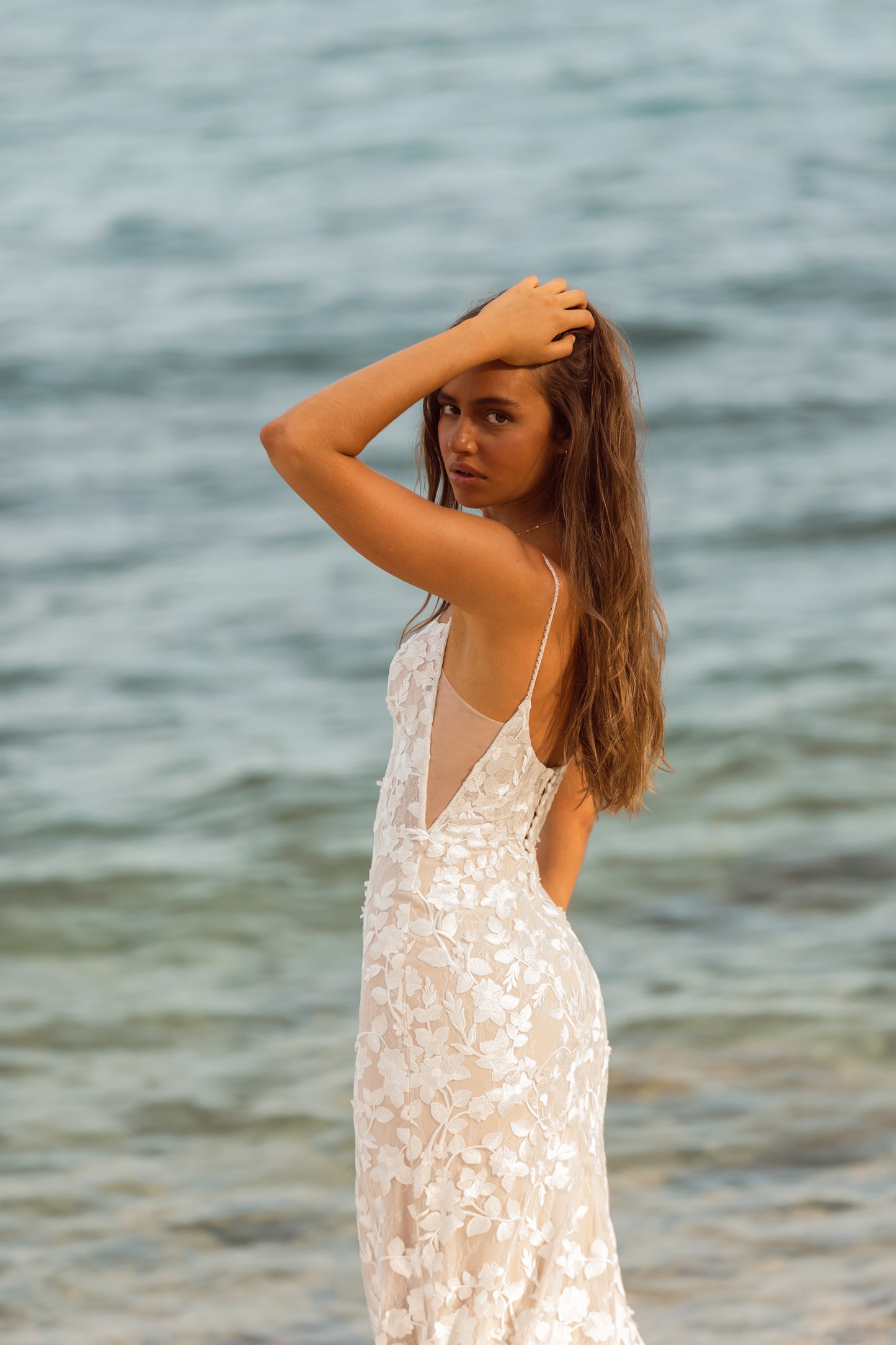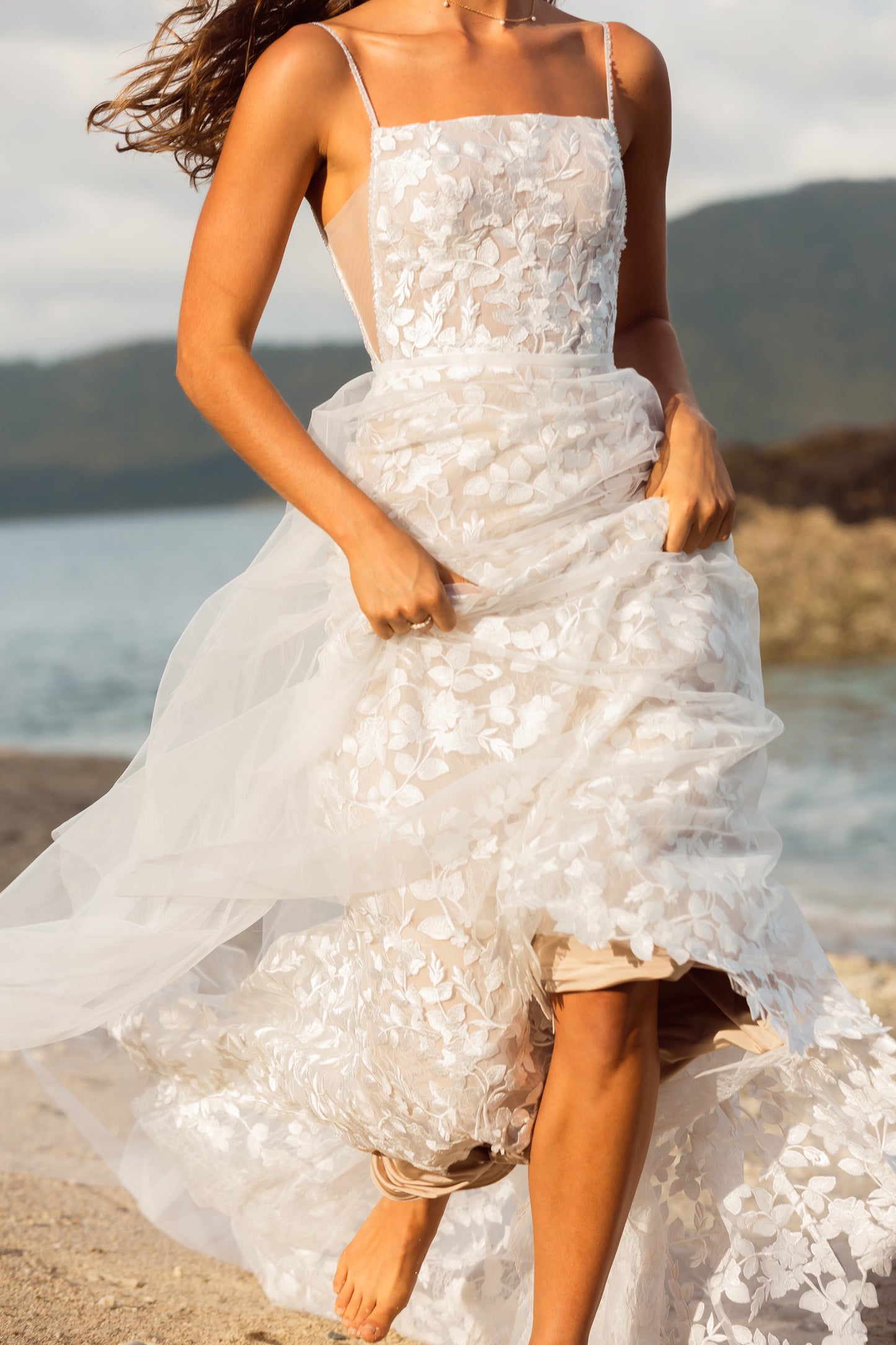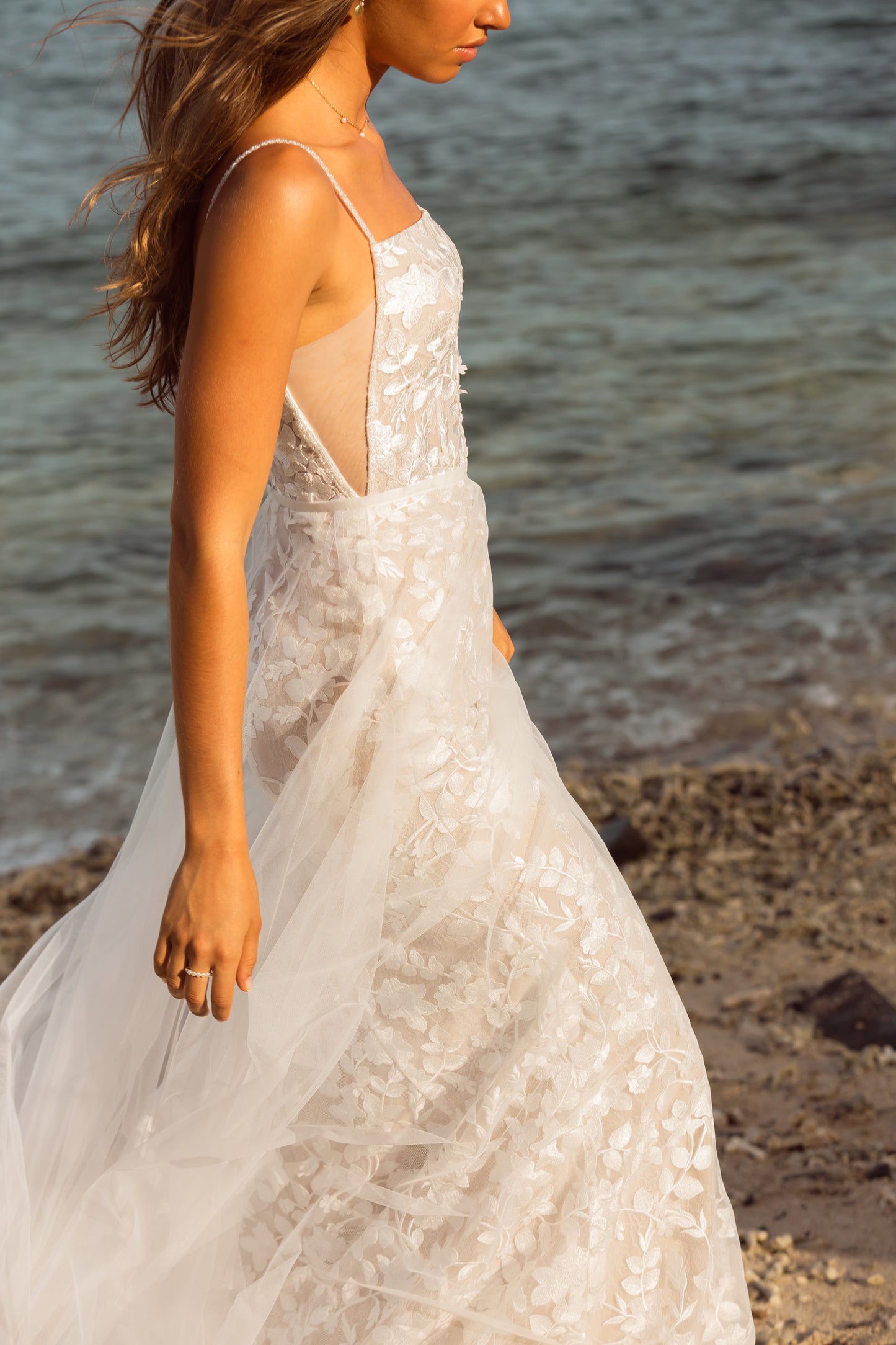 Which wedding dress style are you?
Take our bridal style quiz to find out which wedding dress style is right for you and browse our curated selection of styles that match your personality.
Take the quiz