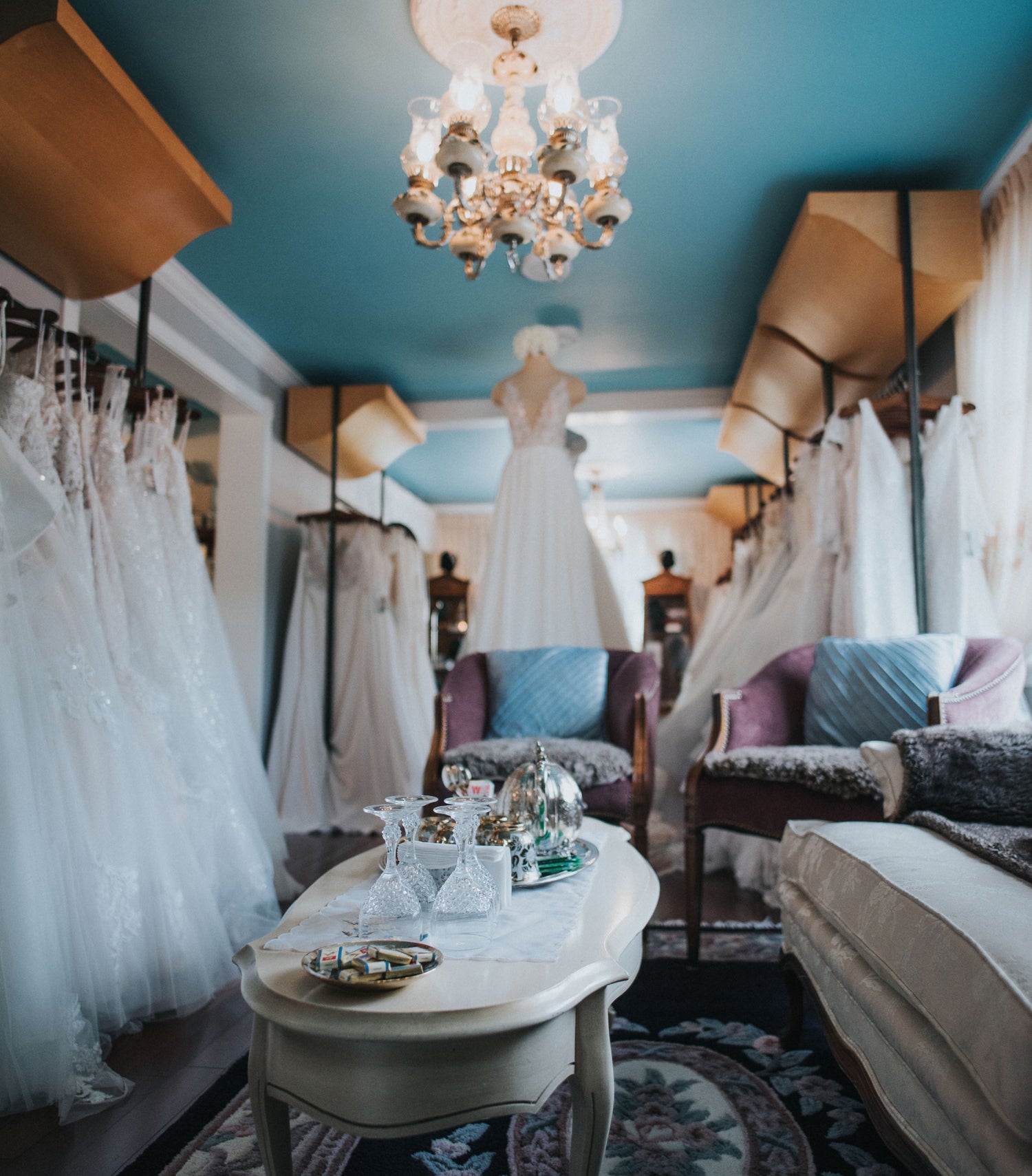 A little Montreal wedding dress boutique with a big personality
Ma Chérie Bleue was founded by Nathale in 2015 with loving support from her husband Maxime. With twenty eight years of experience in retail fashion and product development, her passion for all things bridal led her to open a wedding dress store catering to all styles of brides in Montreal, Laval, Rosemere, and the Laurentians. Today, with the help of her small team of stylists, Nathale lends her expertise and knowledge to delivering the best possible wedding dress styling and fit support to Ma Chérie Bleue clients from around the world.
When you step into Ma Chérie Bleue, you'll be greeted by a down-to-earth team entirely devoted to finding your dream dress and making sure you enjoy every step of the process.
A wedding dress store with a love story
The year is 2009 and online dating hasn't yet reached the fever pitch it is destined to experience. Nathale's dating profile is flimsy and she hardly checks it, but on this particularly fateful night she receives a message that changes the course of her life. Unbeknownst to her, she is chatting with her future husband. The rest, as they say, is history.
Twelve years later, Nathale and Maxime remain married with two beautiful children. Maxime was foundational in Ma Chérie Bleue coming to fruition.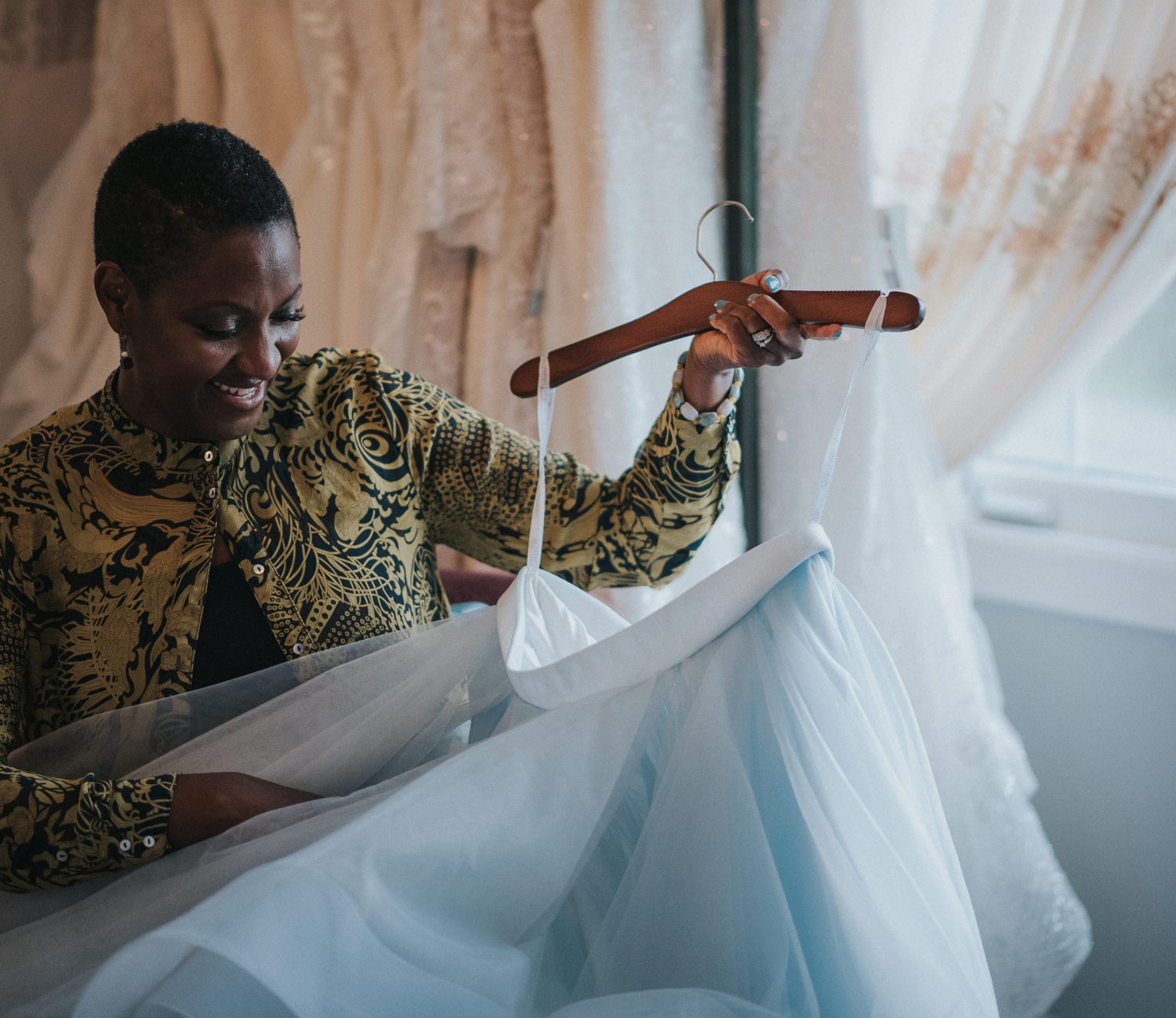 A wedding dress store with an ethos
Ma Chérie Bleue celebrates diversity in all its forms. Your journey to finding your dream dress needs to be as unique as you are.
Our dresses come in all shapes and sizes, and so does our service. The Ma Chérie Bleue magic lies in our ability to tailor not just the dress, but the shopping experience itself to your specific wants and needs. Our collection of gowns is intentionally size-inclusive no matter which style you're shopping for.
We are a black-owned and woman-owned wedding dress boutique devoted to supporting and empowering you to look and feel beautiful with a dress that highlights how fabulous you already are.
We want you to feel your absolute best as you walk towards the love of your life on your big day.
Vendor:

Regular price

Sale price

$0.00

Unit price

per

Vendor:

Regular price

Sale price

$0.00

Unit price

per