Lace overlay illusion V-neck, ultra-low illusion V-back with straps, fit to flare with illusion court train, zip closure.
Available Lining Colours: Ivory, Almond, White, Mocha, Oyster (lace remains Ivory)
View full details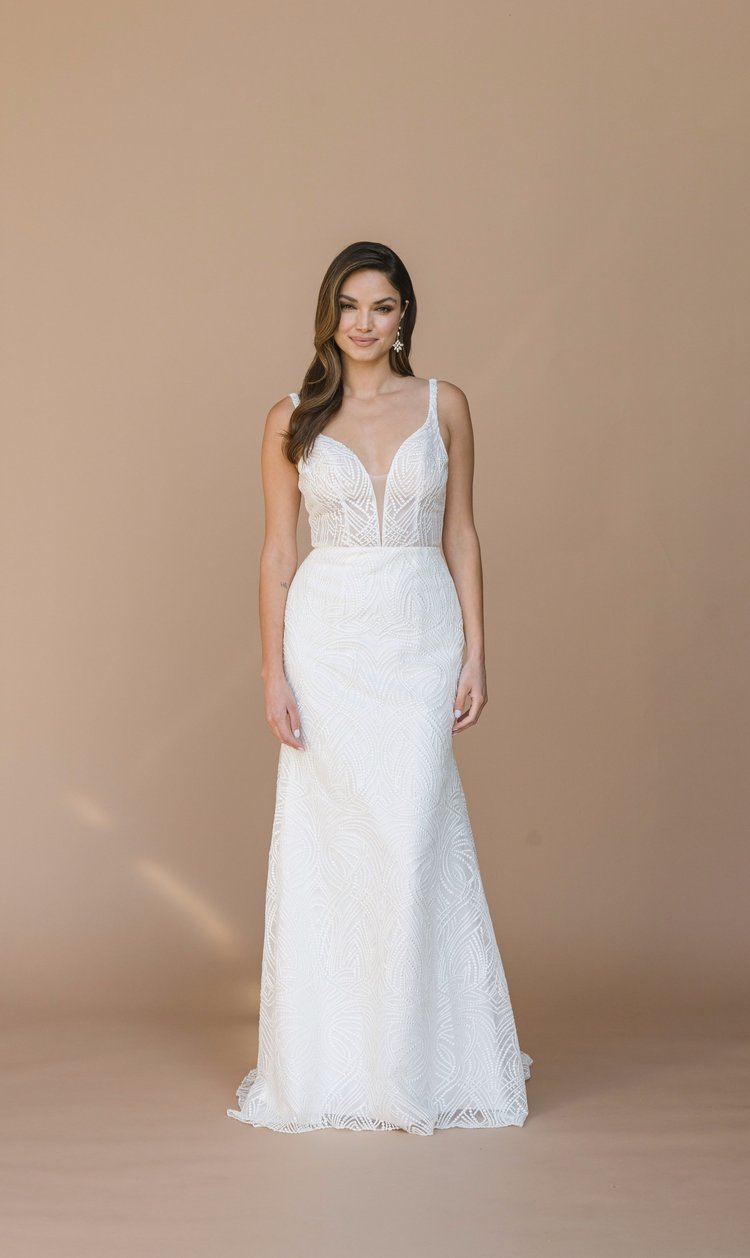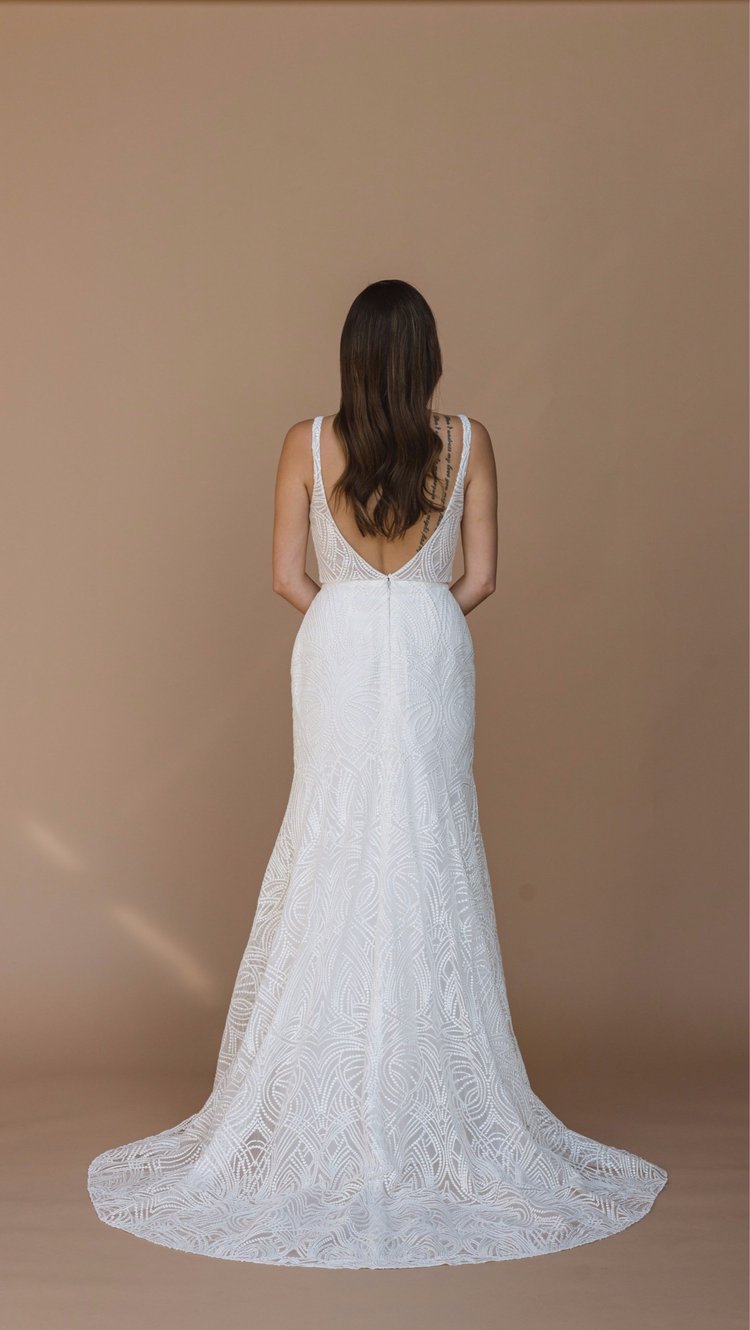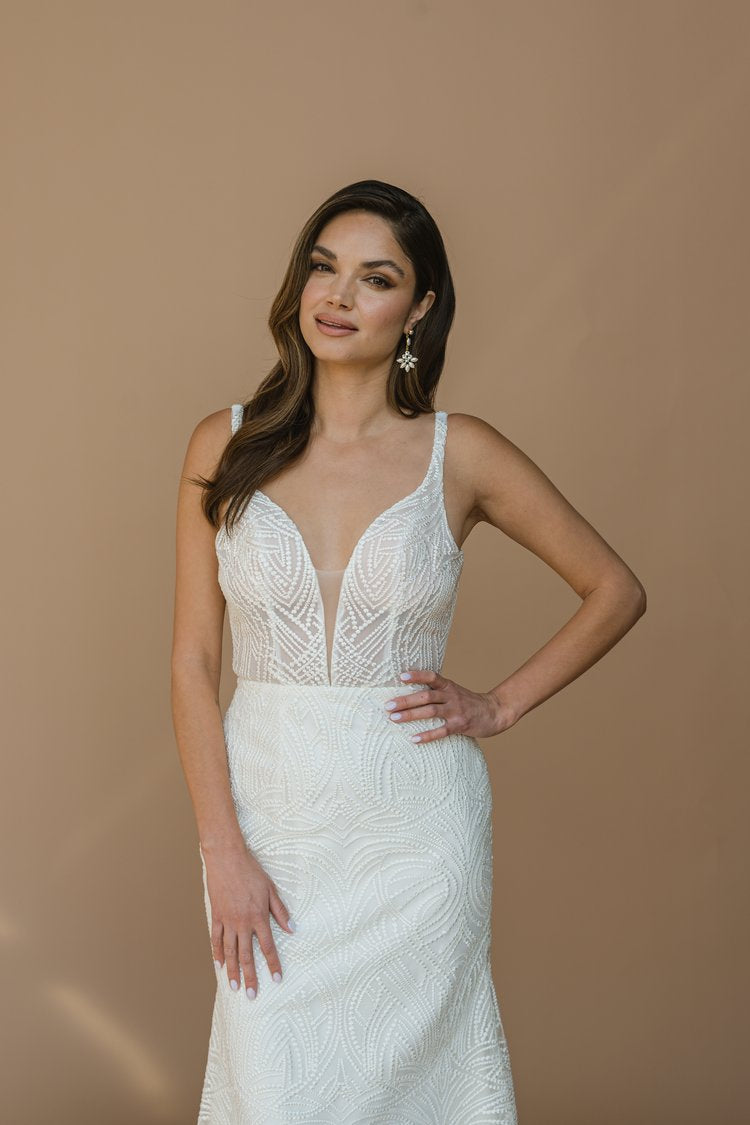 Which wedding dress style are you?
Take our bridal style quiz to find out which wedding dress style is right for you and browse our curated selection of styles that match your personality.
Take the quiz