The Rivka dress offers a classic silhouette in one of our most popular fabrics. She features an elegant boat neck, a flattering blouson waist, and a daringly open, low back. Her slim skit features a cutaway slit for an alluring peek of skin.
View full details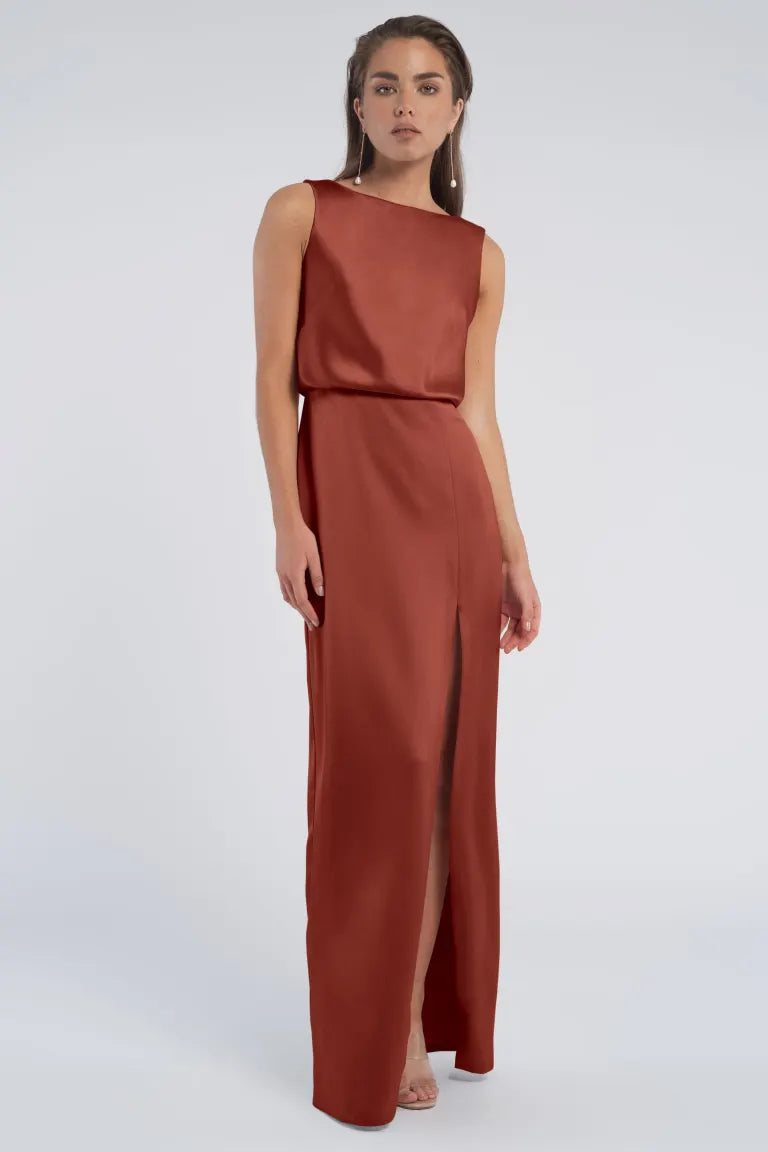 Which wedding dress style are you?
Take our bridal style quiz to find out which wedding dress style is right for you and browse our curated selection of styles that match your personality.
Take the quiz