Eve is delicate, refined, elegant and feminine all encapsulated into one fairy-tale-like gown. This ethereal construction is the perfect muse for a whimsical couture bride. Enveloped in a beaded pearl adorned glitter tulle, Eve's soft charmeuse lining drapes elegantly against the body, with a deep V neckline and classic A line shape. No detail has been missed with an illusion bodice and tulle bows tied on the shoulders, reminiscent of summer dresses and springtime days. Gathering at the waist, a thin detachable belt of pearls hugs the waistline. creating a soft feminine silhouette. 
View full details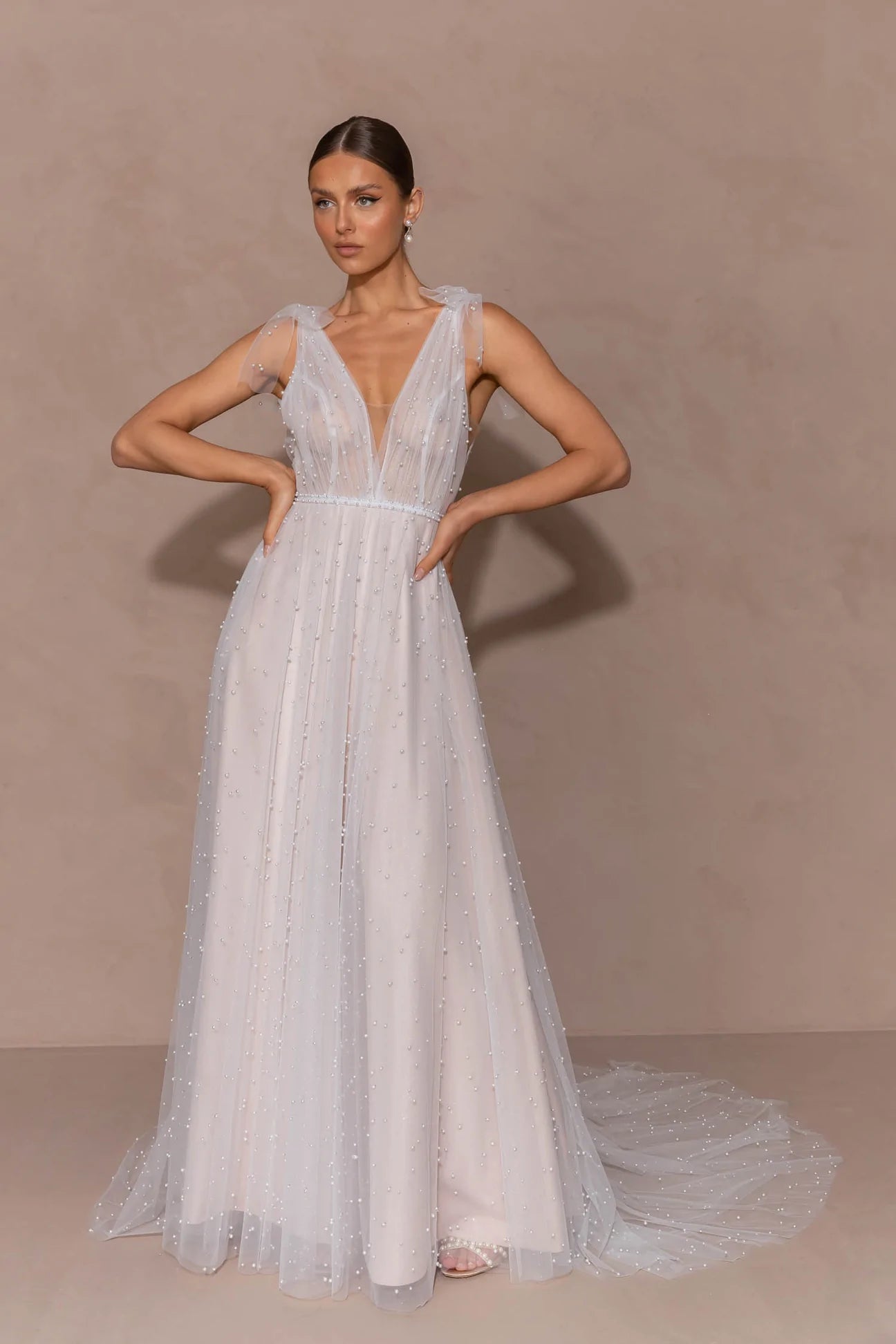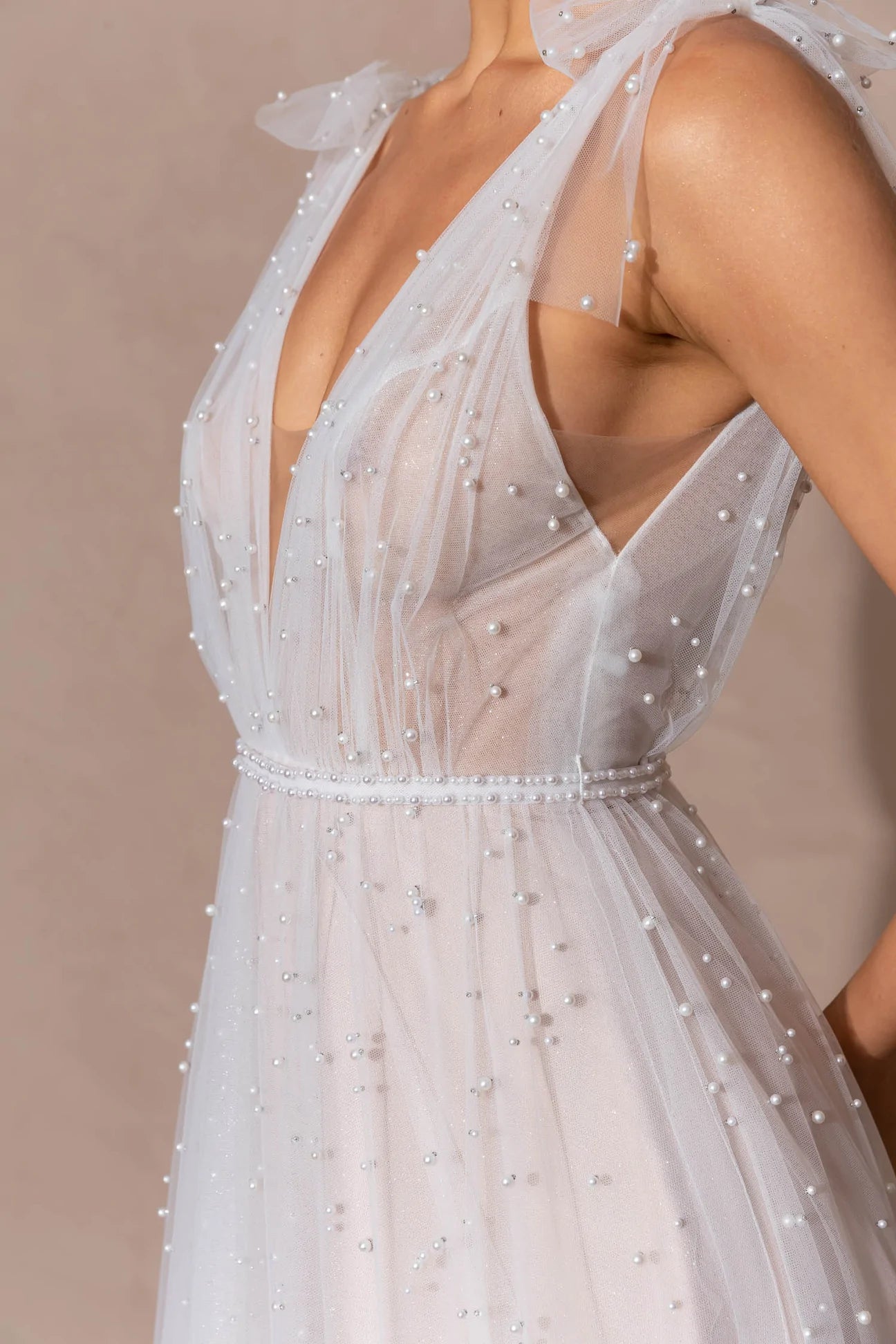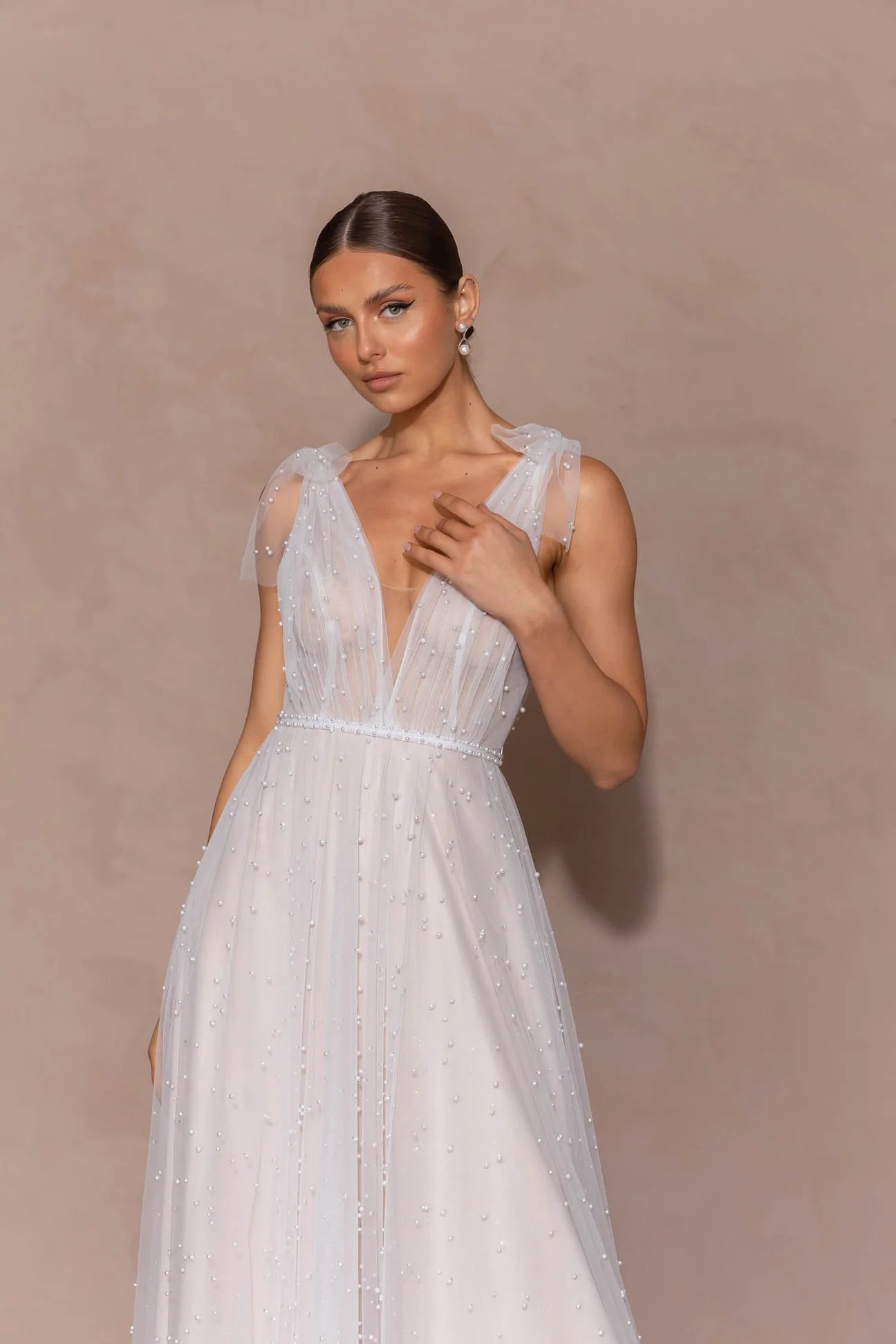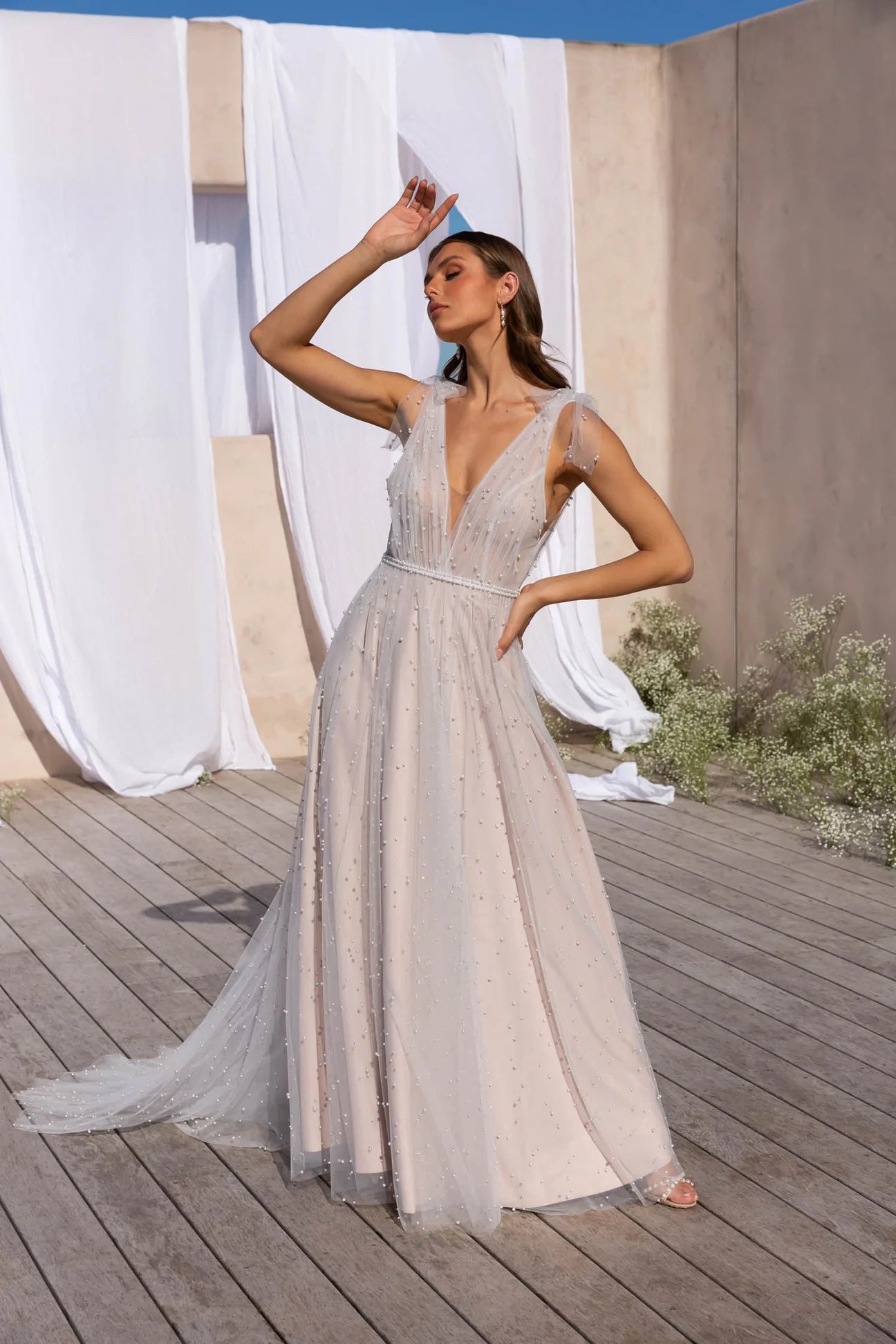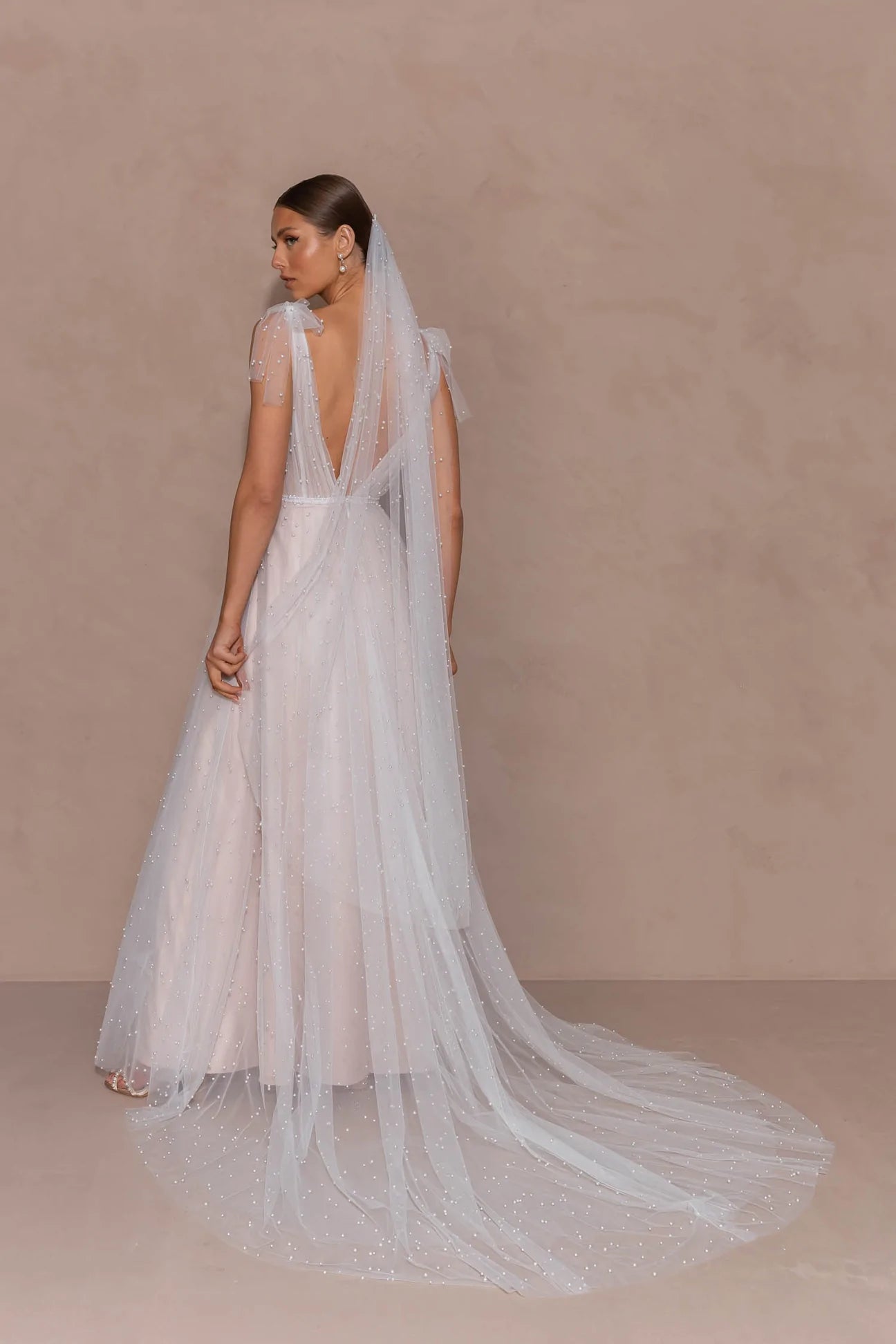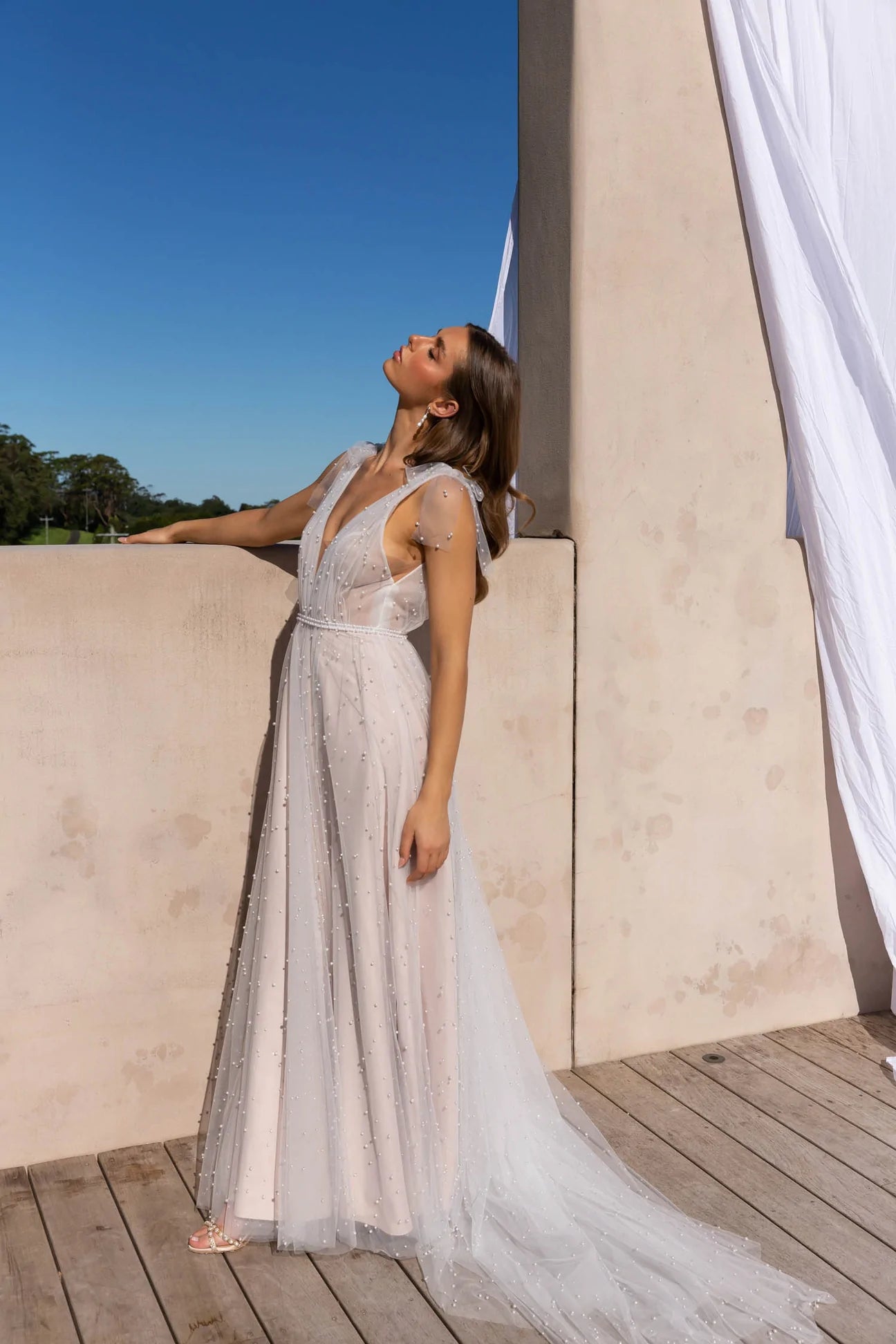 Which wedding dress style are you?
Take our bridal style quiz to find out which wedding dress style is right for you and browse our curated selection of styles that match your personality.
Take the quiz