Timeless. Romantic. Breathtaking. Joelle's flattering A-line silhouette lined with our signature silky charmeuse and completed with a glitter tulle underlay gives her that romantic soft character. Her enchanting soft character is designed through her strapless sweetheart bodice with fine crossover pleated tulle detail and soft Madi style floral lace. Joelle's skirt cascades into a longing 30″ train as the embroidered lace flourish around her hem. Say 'I do' with two looks through her detachable illusion off-shoulder lace straps.  
View full details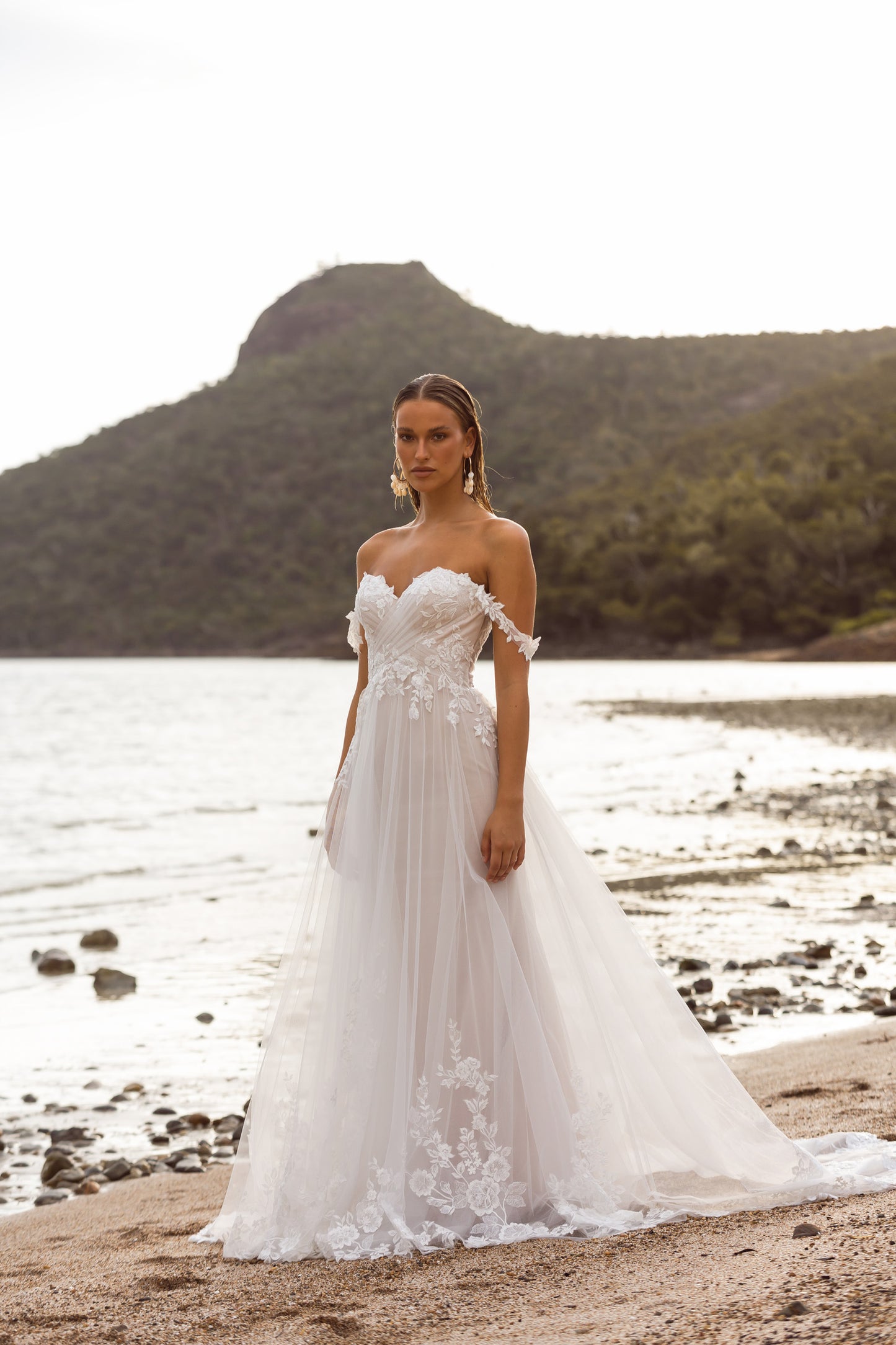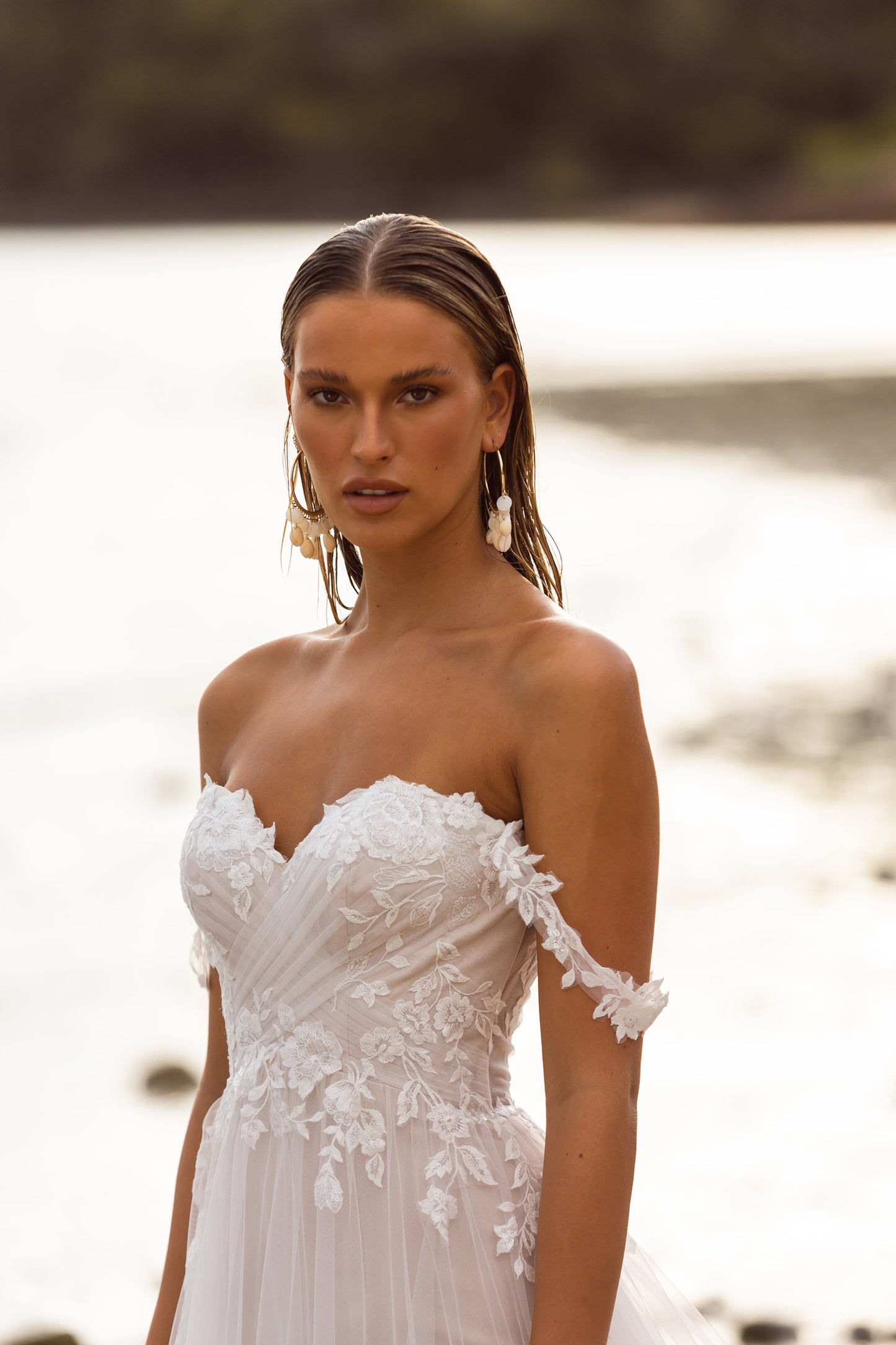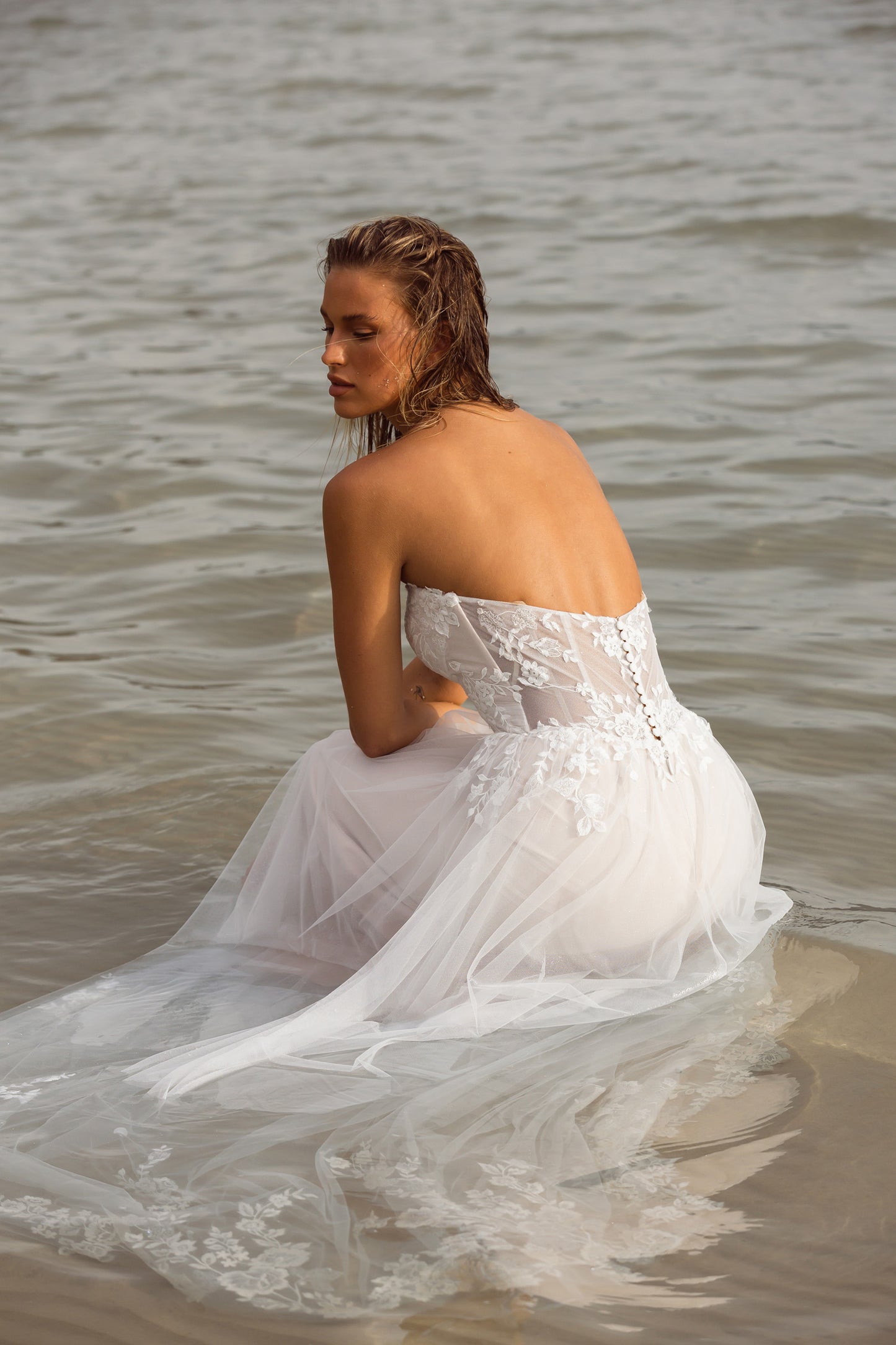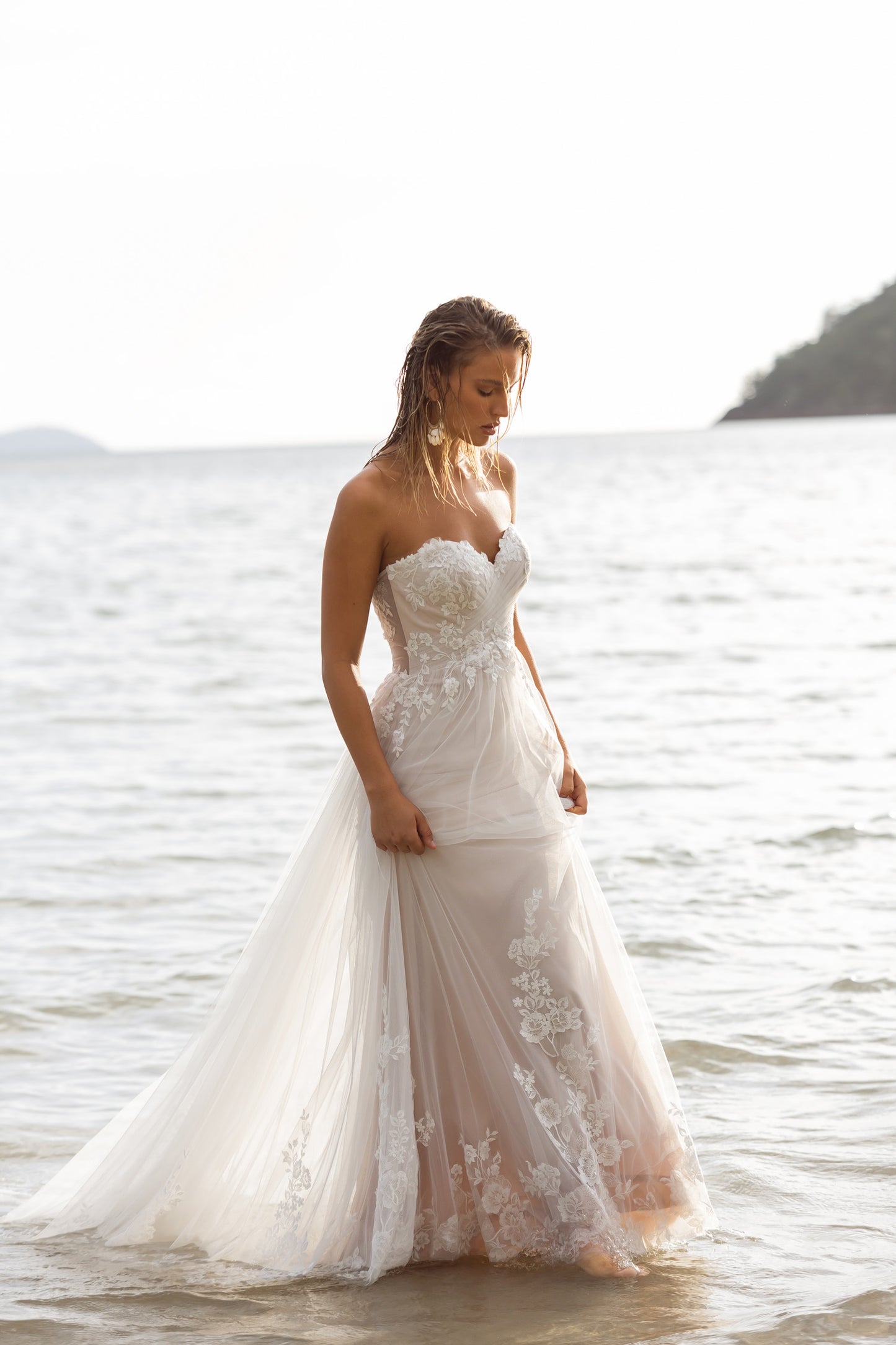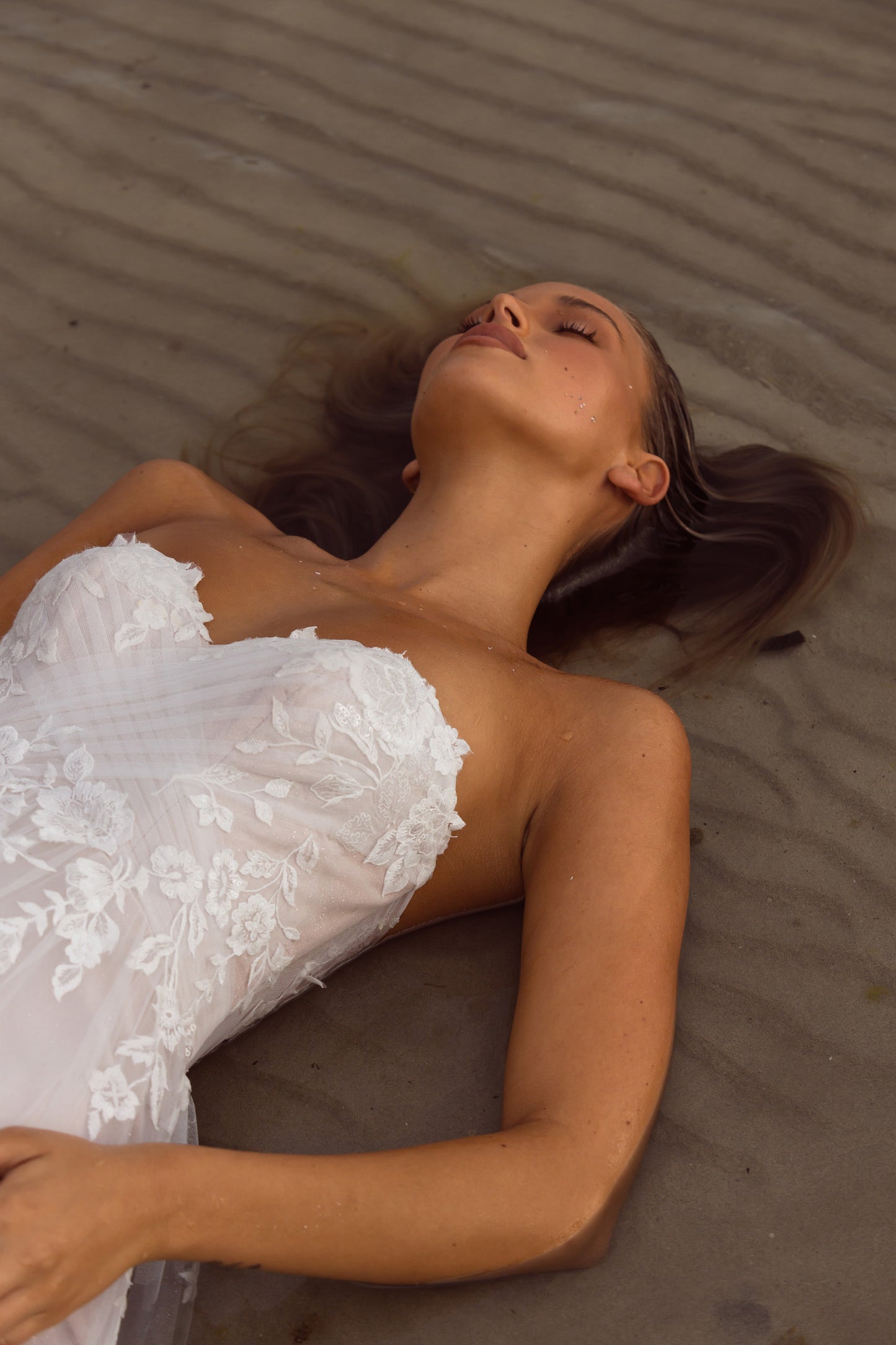 Which wedding dress style are you?
Take our bridal style quiz to find out which wedding dress style is right for you and browse our curated selection of styles that match your personality.
Take the quiz