Somewhere between the ocean and shore is where you will find Jenica. Her reflection can be seen from across the sea as the sun's reflection catches the sparkle of her beautiful lace and patterned sequined under her lace. With each step, she takes her A-line skirt billows and shimmers around her floating her laced 30" illusion train. Our stunning and popular illusion V neck bodice with plunge neckline makes her a stand out gown.  
View full details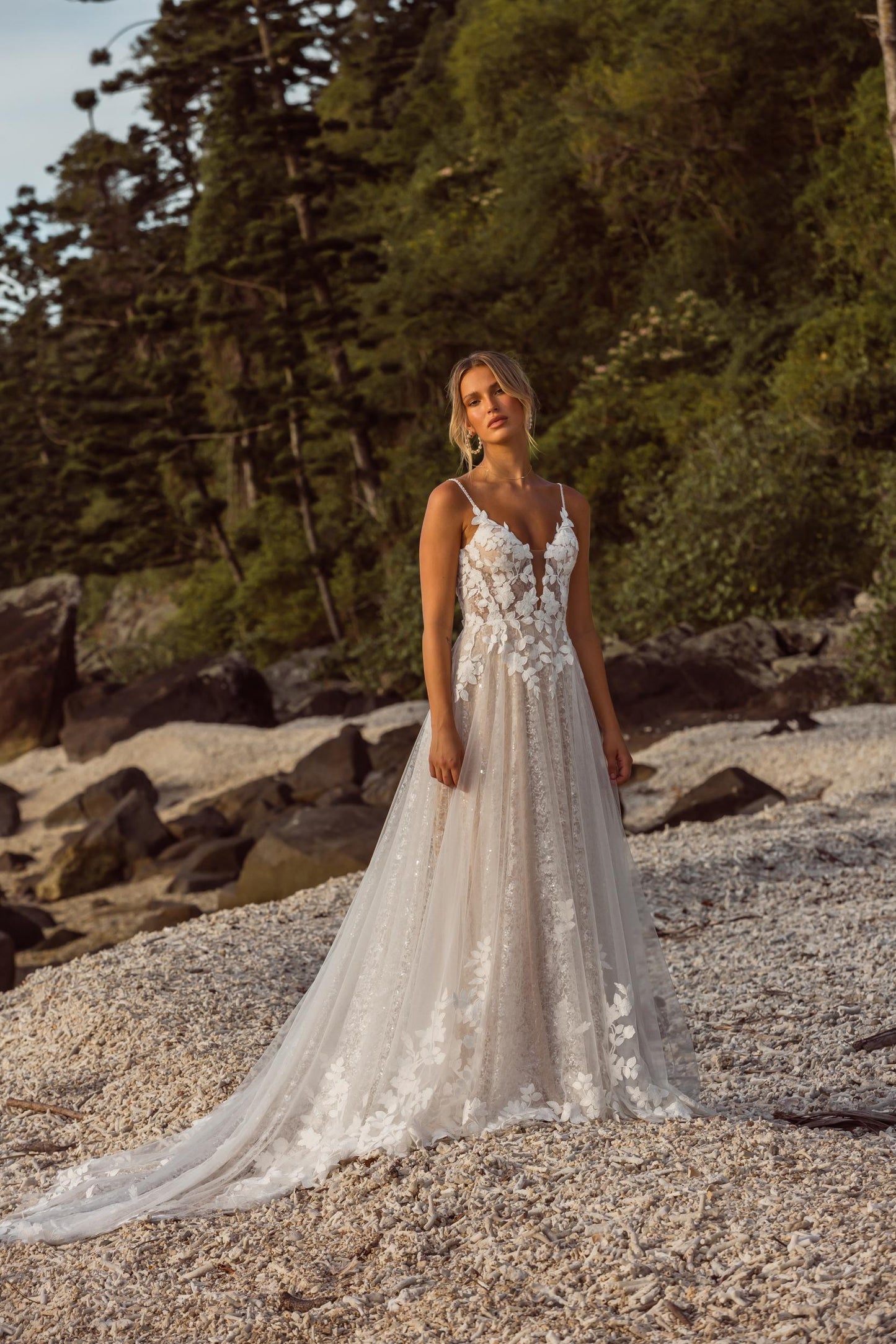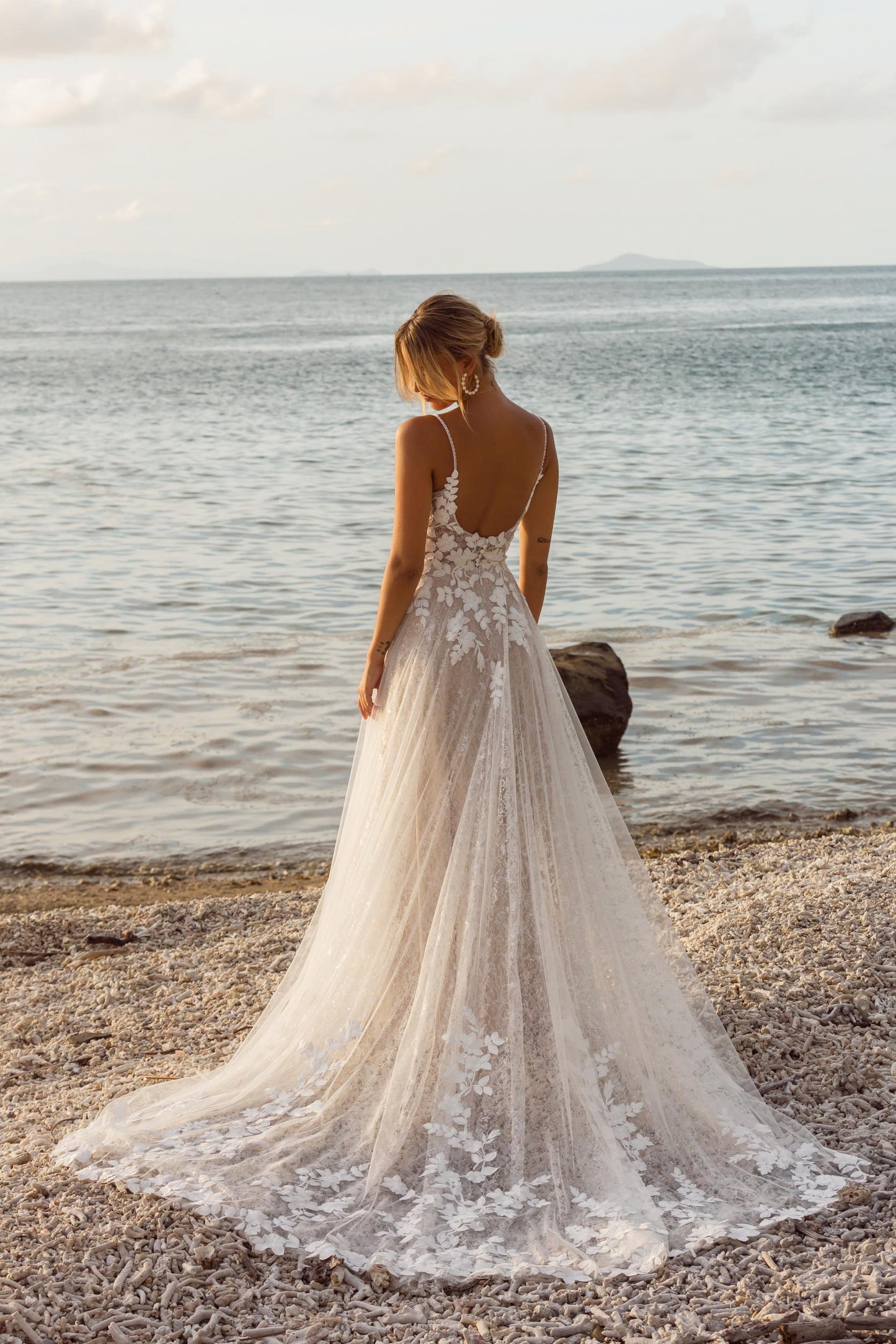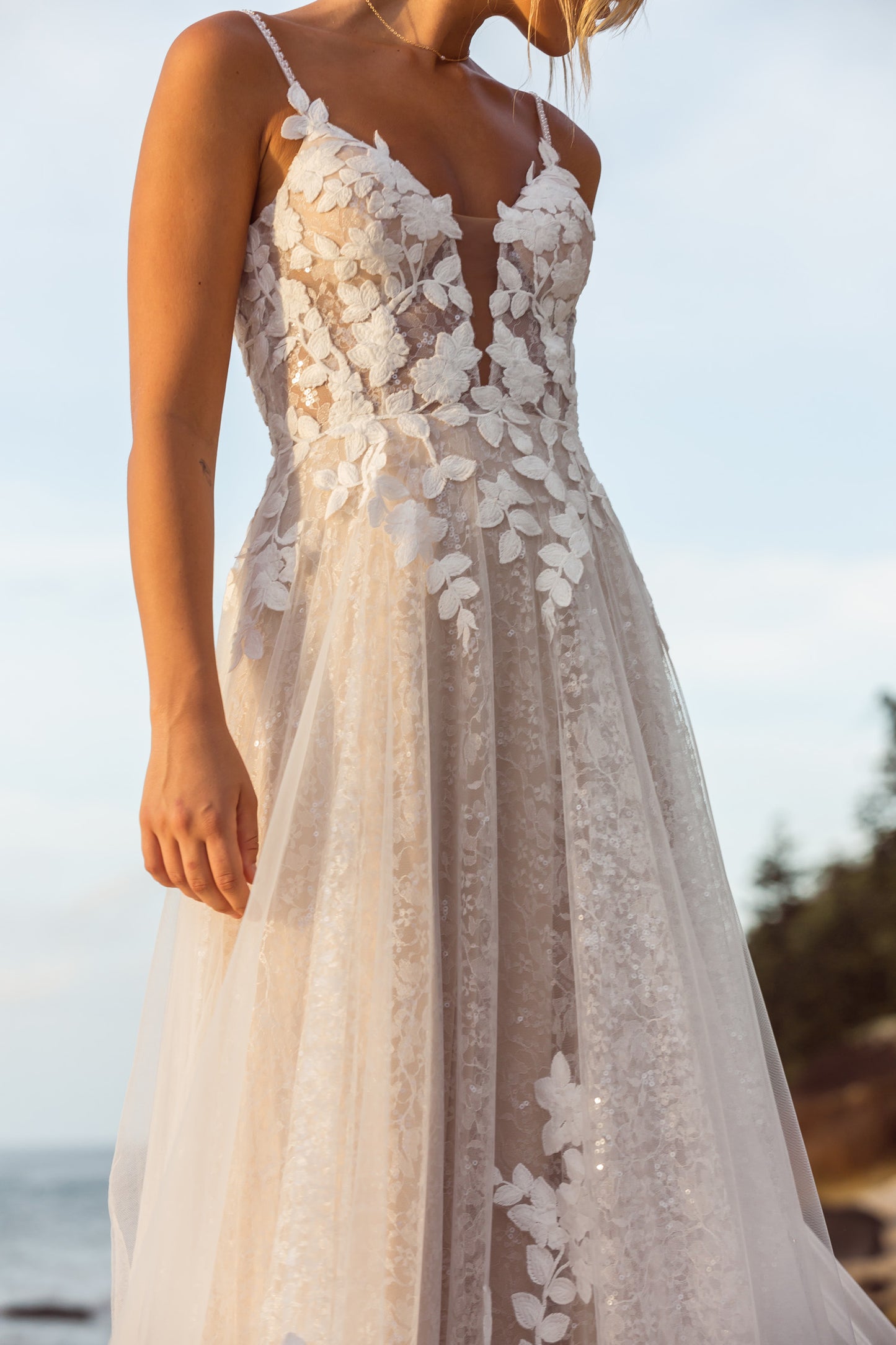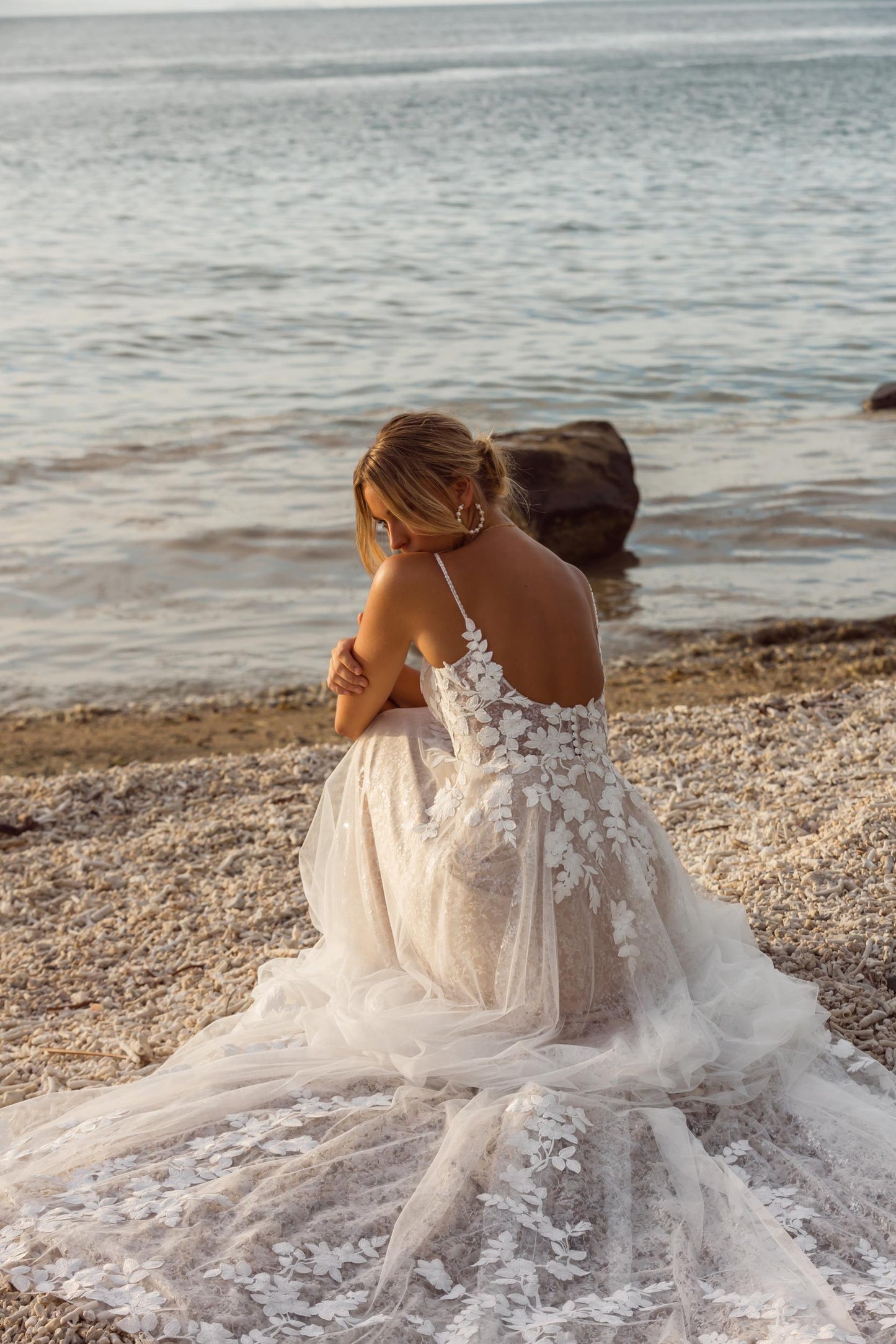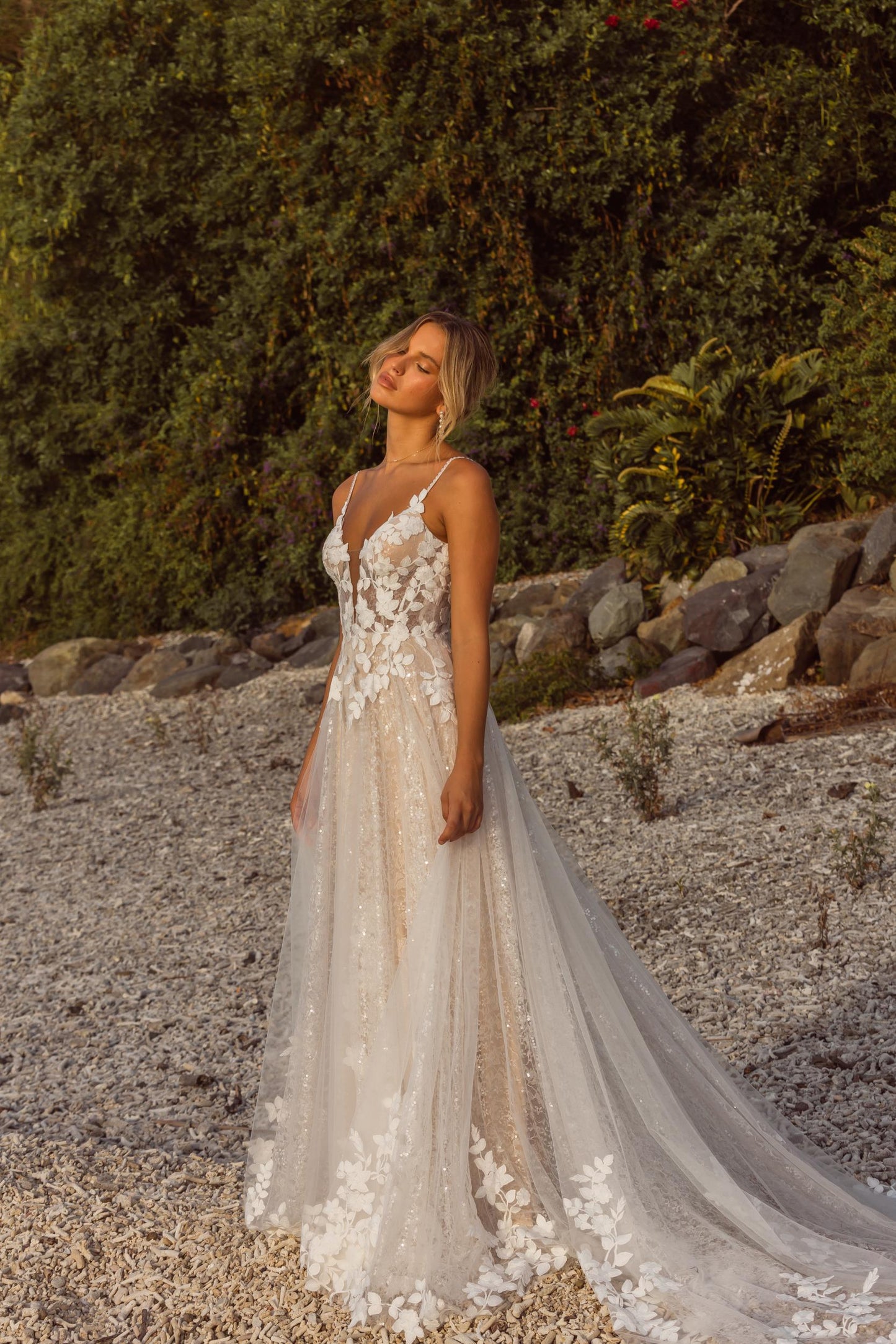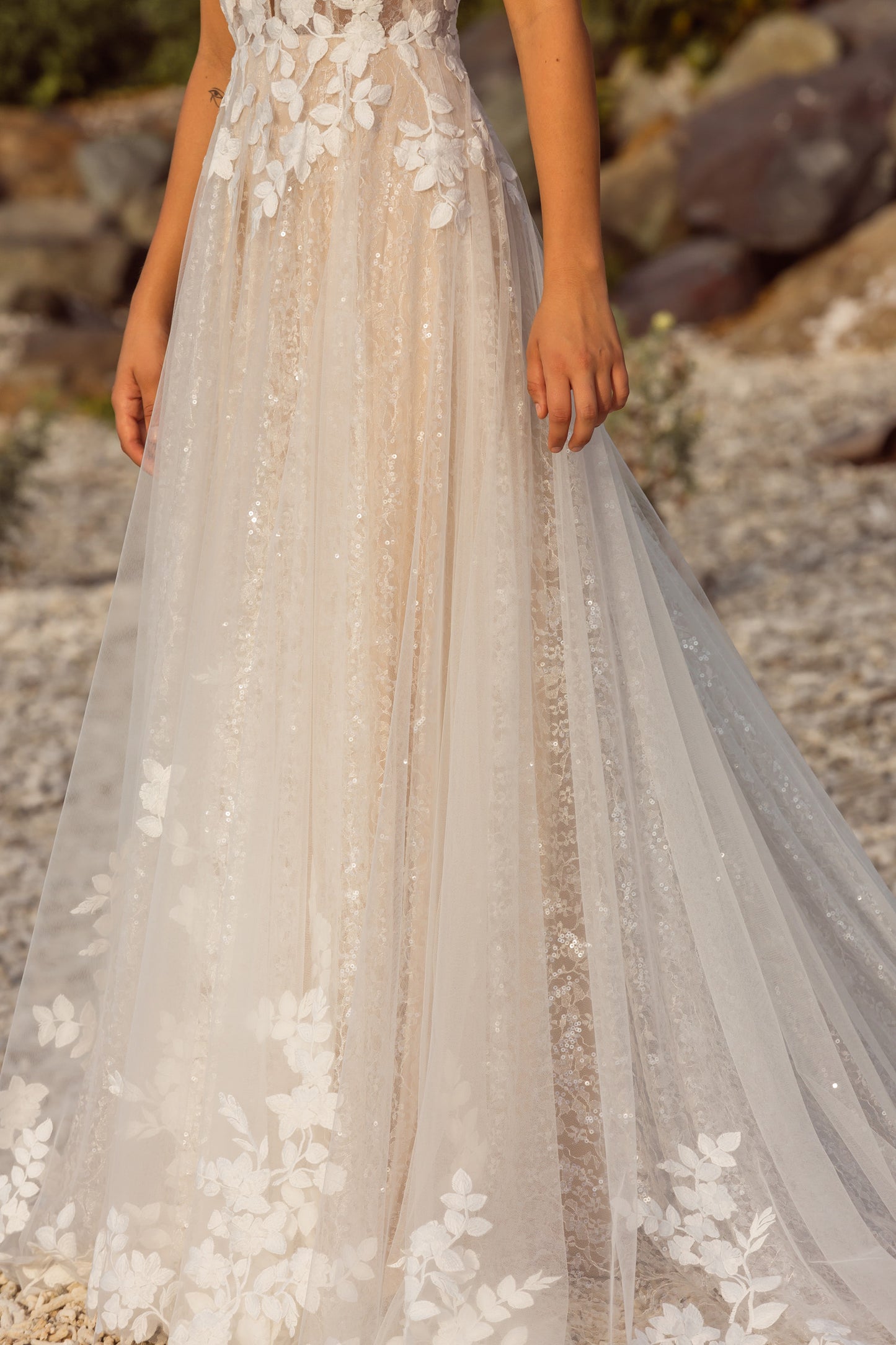 Which wedding dress style are you?
Take our bridal style quiz to find out which wedding dress style is right for you and browse our curated selection of styles that match your personality.
Take the quiz